Abby Levin '23
College/School
College of Engineering
Einhorn Center Program
Pre-Orientation Service Trips, Team Leader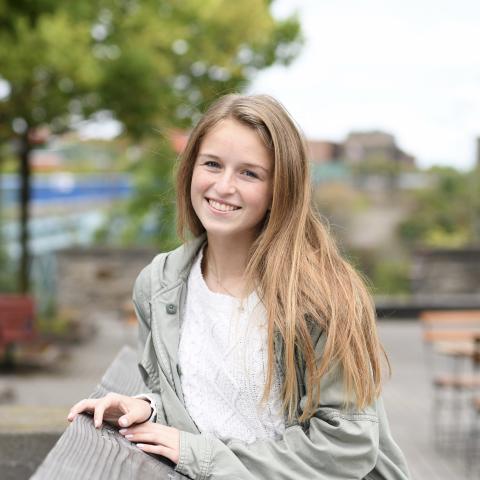 Einhorn Center Activities
Pre-Orientation Service Trips
Hometown: Rochester, New York
What is your favorite thing about POST? I love the POST community. In just a few days, POST is able to bring together a diverse group of complete strangers, and soon Cornell doesn't seem quite so big anymore, as you'll run into POST participants and leaders all the time and everyone is super friendly. It is amazing to get to meet people in different grade levels, from all different backgrounds, and form relationships with them.
Why did you choose to participate in POST? Going into my freshman year at Cornell, I was very nervous about being lonely and isolated in the first few weeks of college. Doing POST would provide me with lots of friendly faces and a way to get to know the community before orientation even started, and it was exactly what I needed as an incoming student.
What is your favorite thing about Cornell? The people. I love how diverse this campus is. On any given day, I get to meet people from all over the world, who have interesting lives and backgrounds that are so different from mine. Coming from a high school that did not have much diversity, Cornell has given me the opportunity to learn so much about others, and I think that has made me a better human.
What other programs/activities are you involved with? I am in the mediocre melodies, an a cappella group for average singers that raises money for local charities.
---