Caroline Stamm '24
College/School
College of Agriculture and Life Sciences
Einhorn Center Program
Pre-Orientation Service Trips, Team Leader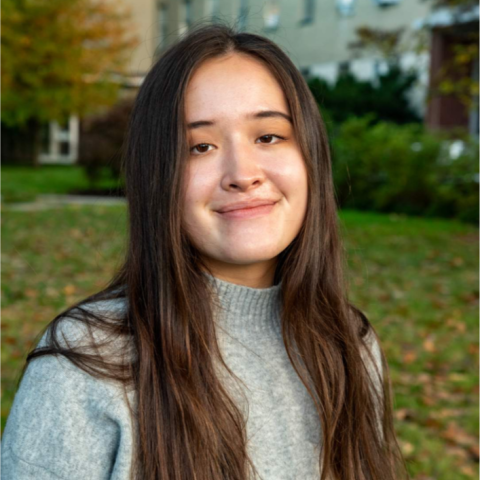 Einhorn Center Activities
Pre-Orientation Service Trips
Hometown: Brooklyn, New York
What is your favorite thing about POST? I love every aspect of POST — coming to campus early, meeting new people, and helping out at service sites around Ithaca! POST creates a community of like-minded individuals who love helping others and fosters life-long friendships with fellow POST members. The transition to college is difficult and overwhelming, and POST definitely makes it easier to navigate Cornell's large campus, as well as gives you a group of friends you can go into the new semester with.
Why did you choose to participate in POST? In high school, I was part of several community service clubs, and wanted to participate in any service opportunities or clubs at Cornell. I love helping others and meeting new people, so when I saw POST, I knew it was the program for me! I also was excited to meet new people and explore Ithaca!
What is your favorite thing about Cornell? I love the size and diversity of Cornell. Students come from different backgrounds all over the world, and are studying something they're incredibly passionate about. Every student is hardworking and loves to learn! Cornell is a big school, but smaller communities are definitely formed through the many clubs and activities Cornell has to offer.
What other programs/activities are you involved with? I am part of the Minorities in Animal Science Students Club (MASS), the Cornell Raptor Program, the Cornell Outing Club, and the Cornell Herpetological Society. I also have two jobs— I am a Science Communications Assistant for the Department of Animal Science, and work for the Cornell Lab of Ornithology as a Public Informations Assistant.