Lia Chandra '23
Major
Information Science
College/School
College of Arts and Sciences
Einhorn Center Program
Pre-Orientation Service Trips, Team Leader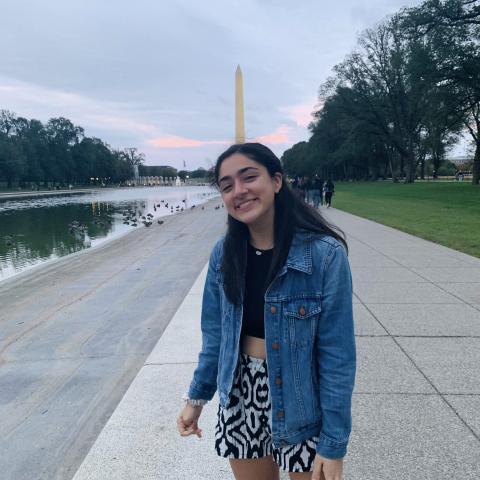 Einhorn Center Activities
Pre-Orientation Service Trips
Hometown: McLean, Virginia
What is your favorite thing about POST? My favorite part of POST was getting to know people who cared so much about the place that we live in before even starting classes at Cornell. I loved getting to know people through doing community service, and also through staying up late playing card games and talking to other POSTees when we had all returned from our service activity for the day. I never imagined that in only four days, I could become so close with so many people and make some of my closest friends at Cornell.
Why did you choose to participate in POST? I chose to attend POST because I thought it would be a good way to meet people with similar interests as me and to get to know Cornell's campus and the greater Ithaca area well before college.
What is your favorite thing about Cornell? Everybody is passionate about really different, specific fields that you may have never heard of before! Every semester I get to meet new people, make new friends and join new organizations, which has made every semester better than the one before. Everyone at Cornell cares a lot about the place that we live in, which creates a really special sense of care and community, which has made Cornell feel like home every day that I've been here!
What other programs/activities are you involved with? Product Designer for AppDev (a project team at Cornell), Campus Tour Guide, Mentor for Ballet&Books, and Writer for Slope Media Magazine