April 18, 2018
Allred receives third annual Engaged Scholar Prize
By Nancy Doolittle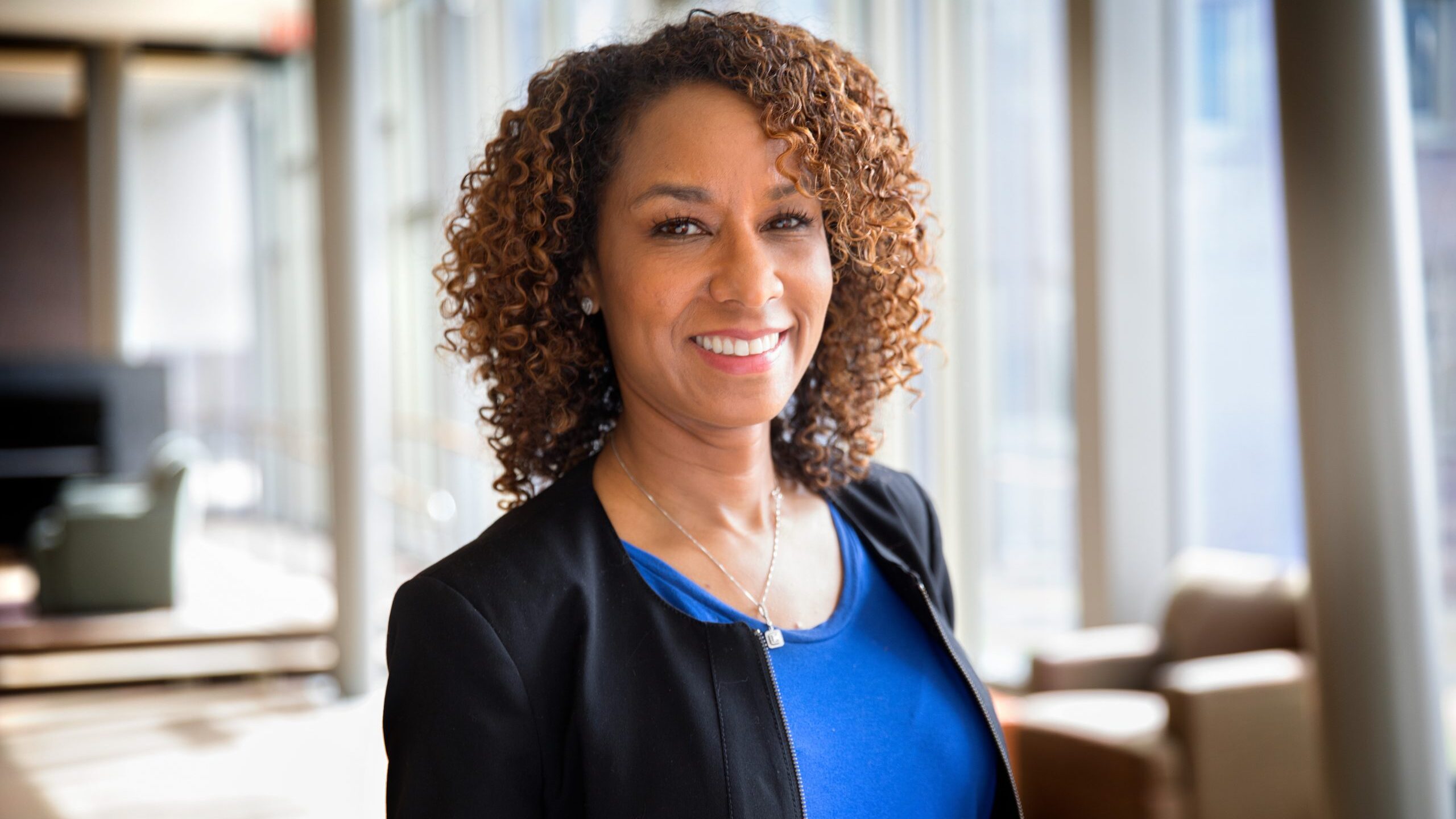 Shorna Allred, associate professor of natural resources – known for enhancing student engagement experiences in New York state, Thailand and Malaysia – is the recipient of Cornell's third annual Engaged Scholar Prize, Vice Provost Judith Appleton recently announced.
Administered by the Office of Engagement Initiatives, the award recognizes a faculty member whose innovative approaches to connecting community engagement and scholarly activities inspire students, colleagues and community partners.
Allred received her bachelor's and master's degrees in science from Pennsylvania State University and her doctorate in forest resources from Oregon State University. Her research blends human factors and natural sciences, aiming to understand the social dimensions affecting resource management and conservation.
Allred also serves as associate director of the Cornell Human Dimensions Research Unit, and her engagement scholarship includes nine peer-reviewed publications, 20 presentations and numerous other publication contributions. She is the recipient of nine grants for engaged learning. Since 2016, Allred has been house professor and dean of Alice Cook House.
Allred was nominated for the prize by Patrick Sullivan, chair of the Department of Natural Resources, who called her a "highly productive educator and researcher with a passion for mentoring undergraduate students in community-based research, leading global service-learning and cross-cultural learning experiences, and contributing to the scholarship of engaged learning."
Her nomination was endorsed by: Cornell colleagues; Professor Narayanan N. Kulathu Ramaiyer, director of the Institute of Social Informatics and Technological Innovations at the Universiti Malaysia Sarawak (UNIMAS); Robert Murphy, J.D., director of economic development for the city of Binghamton, New York; and her students.
"I was incredibly humbled to receive this award," Allred said. "Engaged learning was integral to my undergraduate experience, so I strongly believe in its transformative power. I enjoy interacting with students in their education outside the classroom and in the collaborative, interdisciplinary connections these experiences make possible. I am fortunate to have been nominated for simply doing something that I love."
In 2013, Allred partnered with Cornell's Public Service Center and Southeast Asia Program to create the Global Citizenship and Sustainability (GCS) Program to give students community-based research experience in Southeast Asia. In the first two years of the program, students went to Thailand to research community resiliency in the face of floods in and around Bangkok. Allred was awarded a Kaplan Family Distinguished Faculty Fellowship and an Engaged Faculty Fellowship for the success of the GCS program.
Two years later, Allred combined GCS and a program she had begun in the city of Binghamton, the Rust to Green (R2G) Summer Scholars program, to bring exchange students from Bangkok to Binghamton to work alongside Cornell students in examining community resiliency after floods in 2006 and 2011.
"I love projects that advance reciprocity," said Allred. "When students go to a different community, they are transformed. If the project also benefits that community, students feel like they are working on something that has real meaning and value. And for programs like GCS and R2G, where each year's work builds on that of the year before, students feel like they are part of something bigger than themselves."
The following year, R2G students shared their work with the Binghamton community during a two-day Living with Water Resiliency Summit, which increased understanding of disaster preparedness and recovery, flooding and the role of rivers in the lives of area residents.
"The ways Shorna has worked with us to engage community leaders and members in the project – through research, presentations of results and discussions – has led to important learning opportunities and new partnerships," said Murphy. "It is our hope to cultivate a statewide R2G learning and research network that will further benefit the Southern Tier and other communities throughout New York."
In 2015, Allred's students began to study community resilience in the Malaysian community of Penan's indigenous people, who only recently transitioned from a nomadic, subsistence lifestyle in the forests of Borneo to a settled community. Cornell and UNIMAS students documented the community's fading nomadic life, traditions and culture and sought ways to preserve them. The program is held annually during winter break.
One of the GCS program's core tenets is "collaboration on many levels – between students and UNIMAS and Cornell, between faculty members and between students/faculty and the community," said Kulathu Ramaiyer. "[Allred] provided valuable guidance to our university as we were just beginning to implement service-learning at UNIMAS when we began our collaboration."
Kulathu Ramaiyer also noted that Allred and Amy Kuo Somchanhmavong, of Cornell's Public Service Center, offered workshops for UNIMAS faculty and staff, leading to increased visibility for UNIMAS scholarship and research.
"None of this work would be possible without the collaboration of our community partners like the city of Binghamton, Cornell Cooperative Extension and the Penan," Allred said. "I am truly grateful for their support."
Allred enhances student engagement experiences at Alice Cook House. Hosting up to 40 students – she shares an apartment in the house with her husband, 7-year-old son and a cat – Allred instituted a new one-credit Learning where You Live class, "Cook Community Engagement." Speakers have included humanists, authors, musicians, artists, scientists and geneticists.
Along with Bill Gaskins, associate visiting associate professor of art, Allred co-organized the "Where do we go from here?" initiative across Cornell's North and West Campus residential communities to discuss race and inequality. She partnered with the Public Service Center's Civic Fellows program to bring community leaders to Cook House. Allred "serves as an inspiration to many students in Alice Cook House, helping them to realize they can make a difference in the world," said associate vice provost Carol Grumbach.
Students agree, writing in their letter of support: "Relationships like ours are rare and we by no means take them for granted … . We admire your kindness, composure, insights, generosity and thoughtfulness."