August 28, 2023
Big Red Buddies support learning in Head Start classrooms
By Jackie Swift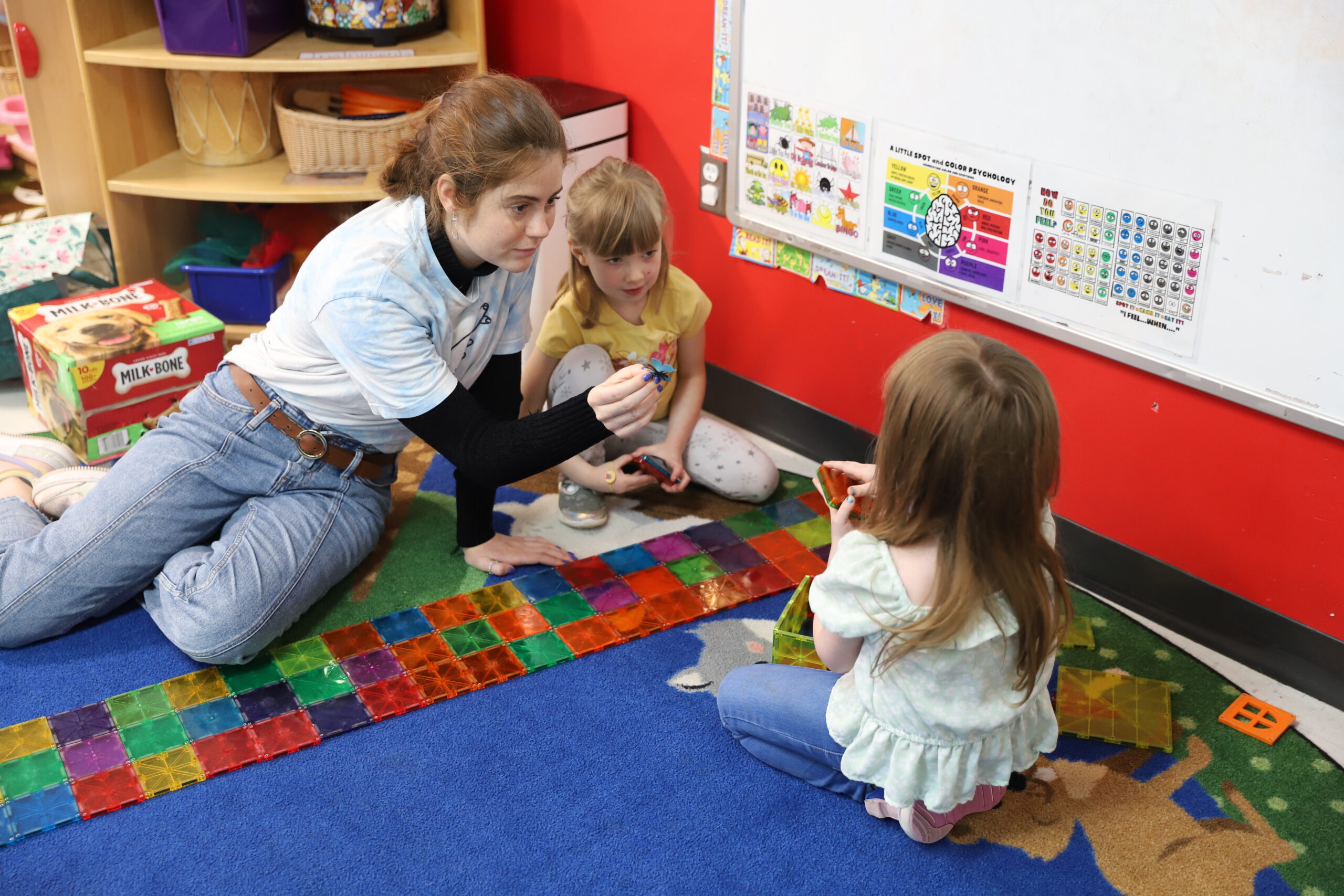 Julia Prescott '23 plays with children in a Head Start classroom.
Isabel Szarfarc '26 joined Big Red Buddies – a student-run organization supporting underserved families – partly because it was in line with her human development major, but also to be a part of the community.
"I wanted to put myself in the community in a way that is impossible if you're just a standard student attending classes," said Szarfarc, now secretary of the organization, part of the David M. Einhorn Center for Community Engagement. "I wanted to see the challenges facing Tompkins County and then collaborate with community members to find actionable solutions."
Szarfarc and the approximately 30 students in Big Red Buddies are volunteering their time to assist in classrooms with the Tompkins County Early Head Start and Head Start program, which promotes healthy child development and provides access to early childhood education for low-income families. The student volunteers assist in providing one-on-one time with the children, helping the children build fundamental social and emotional skills.