April 27, 2023
Community Work Study Program students honored
By Ashlee McGandy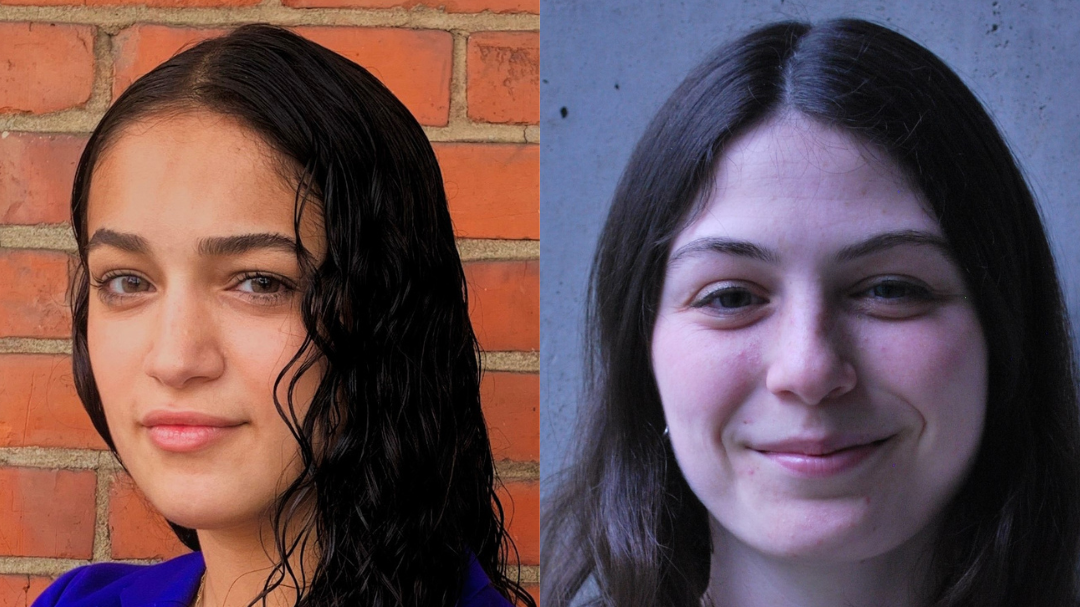 Sheryn Albayati '23 and Hannah Rudt '23
The Einhorn Center for Community Engagement is excited to announce two 2023 Community Work Study Program (CWSP) Student Employees of the Year. Sheryn Albayati '23 received the off-campus award for her work with the Center for Transformative Action, and Hannah Rudt '23 was the on-campus award recipient for her work with the Leak Research Group.
Through CWSP, Cornell students can use Federal Work Study or Cornell Tradition funding to work for Tompkins County nonprofit organizations, schools and municipalities, or in positions on campus that improve the quality of life for community residents. Student Employees of the Year are nominated by their CWSP supervisors based on their leadership, professionalism and teamwork, among other skills.
A senior in the ILR School, Albayati has been an operations assistant with the Center for Transformative Action since 2021. There, she has helped support the CTA's 35 projects that are affecting positive social change in communities throughout the world using ecologically sound, socially just and inclusive practices and approaches. After graduation, she will apply her community engagement experience as an HR analyst position at Citi's headquarters in New York City.
Rudt, a senior in the College of Agriculture and Life Sciences, was recognized for her work with the Leak Research Group to develop and teach nutrition education, health and wellness, food justice and cooking curricula to New York City adolescents. She is deeply committed to exploring ways to use technology to benefit communities that have historically been marginalized. Through her leadership role with the Leak Research Group, Rudt has organized and led other students who also have a similar mission. She is excited about the intersection of data science and public health, and, after graduation, hopes to use qualitative and quantitative research to improve urban food systems. 
Runners up for the award were Laila Rahbari '25 from the Einhorn Center Programs for Social Justice and Kayleigh Wulf '24 from the Cornell Prison Education Program.