December 22, 2022
First-years share their transformational journeys … so far
By Kathy Hovis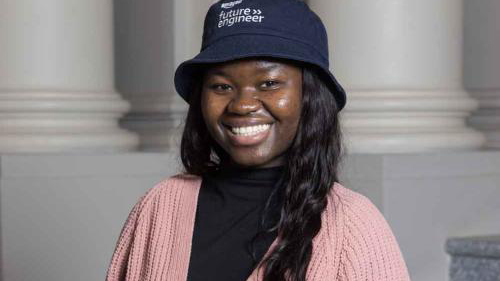 Richlove Nkansah '26
For a first-year student, arriving on campus brings with it a mixture of emotions – excitement about challenging their intellect and meeting people from all over the world and nervousness about the exact same things.
Talk to first-year students at the end of their first semester and you'll find they've figured out a lot of things – how to handle the rigor of their classes, how to manage their time and, most importantly, how to find the resources and people they need to support them on their journey.
Richlove Nkansah '26, a member of the Einhorn Center student-run program Youth Outreach Undergraduates Reshaping Success (YOURS), is among the first-year students in this College the Arts and Sciences story.
In YOURS, Nkansah spends one day a week mentoring a 10-year-old Dryden boy. "We organize games and activities; it's like a big sister/little brother program," she said. "It makes me forget I have homework and a lot to do back here."