August 16, 2021
Helping shorebirds, refugees through summer work
By Kathy Hovis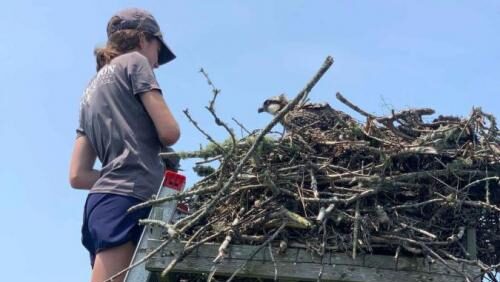 Emma Harte worked to protect shorebirds this summer.
Emma Harte '22 spent a lot of time at the beach this summer, protecting and studying piping plovers and common terns. Aisha Conte '23 did research to support two projects — a legal effort to force government action to stop the pollution of water in Ghana caused by illegal mining and a guide to help women refugees in South Africa to become effective leaders in their communities.
Both students received Serve in Place Fund grants from the Office of Engagement Initiatives (now the David M. Einhorn Center for Community Engagement) to support their work. The fund supports students working on community-based research activities or community-engaged learning projects in their home areas or remotely.
Read the full story on the College of Arts and Sciences website.