November 18, 2021
In the virtual front row, Cornell students saw COP26 unfold
By Blaine Friedlander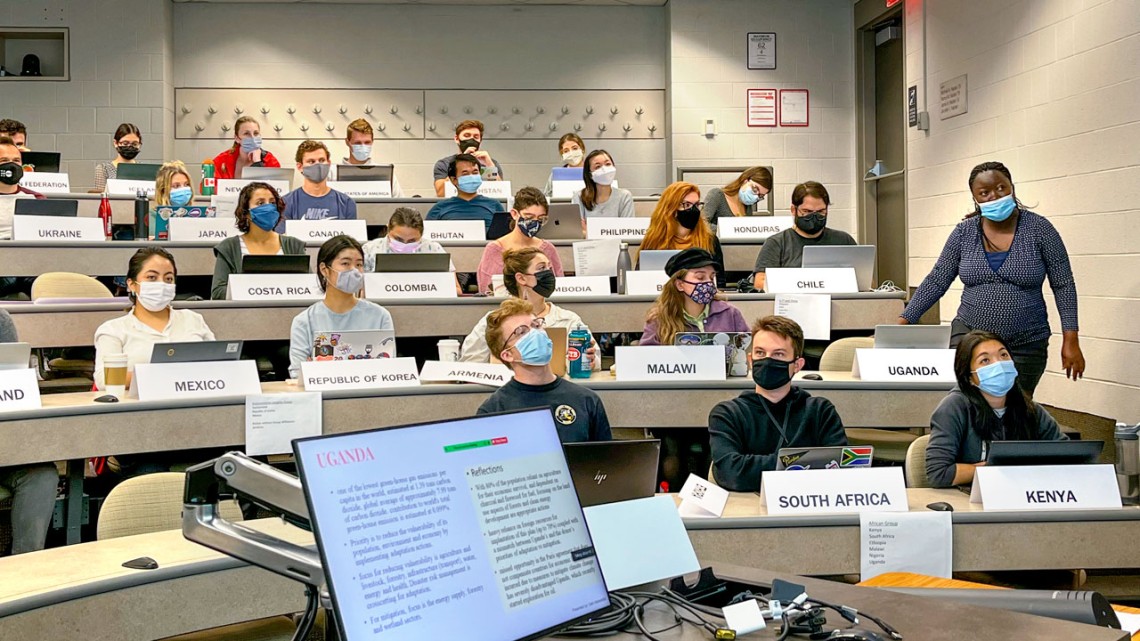 Students in "Global Climate Change Science and Policy" prepare for the COP26 meeting.
During the two weeks of the COP26 (Conference of the Parties) international climate change conference's talks and negotiations, 45 undergraduate and graduate Cornell students plugged in from Ithaca through select channels, listened and held digital front row seats to environmental history.
Students from the capstone course "Global Climate Change Science and Policy," (EAS 4443/5443/4441) taught by Natalie Mahowald, the Irving Porter Church Professor in Engineering, and Allison Chatrchyan, a senior research associate in the departments of Earth and Atmospheric Sciences, and Global Development, heard a steady stream of high-level country statements and negotiations from Glasgow, Scotland, to keep our blue planet ecologically viable.