May 27, 2020
Maureen Waller receives 2020 Engaged Scholar Prize
By Ashlee McGandy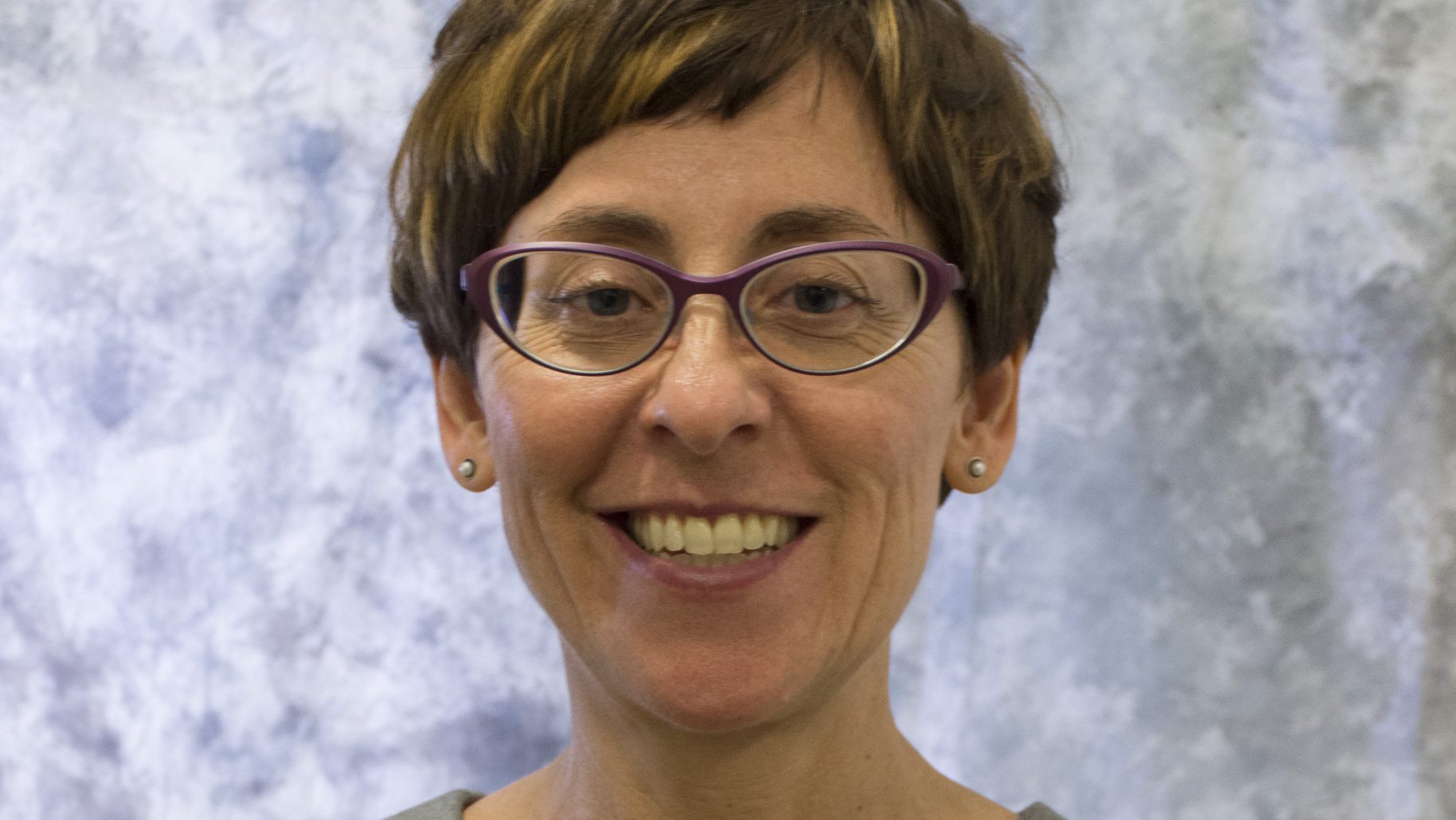 Maureen Waller, professor of policy analysis and management in the College of Human Ecology and a nationally recognized expert on disadvantaged families, is the recipient of Cornell's fifth annual Engaged Scholar Prize.
The prize, administered by the Office of Engagement Initiatives and recently announced by Katherine A. McComas, vice provost for engagement and land-grant affairs, recognizes a faculty member's innovative approach to community-engaged scholarship that inspires students, colleagues and community partners.
"I feel very fortunate to be working in an academic environment where engaged scholarship and teaching are valued and supported institutionally," Waller said. "Community and public engagement have informed and enriched my work in significant ways as a sociologist who is concerned about policy relevance. Community-engaged projects also provide exceptional learning opportunities for students."
Waller is a sociologist who studies families, poverty and social policy. Her research has used a mixed-methods approach to examine social and policy issues that deeply impact the lives of disadvantaged families and their communities. This work has drawn on hundreds of interviews she has conducted with low-income mothers and fathers as well as survey and policy data. Her research provides new insight into the situations of parents at the forefront of family change and their experiences with the child support, welfare, family court and criminal justice systems.
"Professor Waller's work in multiple aspects of community-engaged learning, teaching and research exemplifies what it means to be an engaged scholar and serves as a model for others," said Kelly Musick, professor and chair of the Department of Policy Analysis and Management. "Her sustained commitment to engaged scholarship has furthered Cornell's land-grant mission through excellence in teaching and research with lasting, positive impacts on the lives of vulnerable families."
Waller has developed several community-engaged learning projects with Cornell Cooperative Extension partners for her undergraduate capstone and research methods courses, with support from the Office of Engagement Initiatives and the Writing in the Majors Program. These projects are carefully and collaboratively chosen to ensure that extension partners gain insights that will benefit their programs, while maximizing student learning.
Projects have included evaluating a pilot parenting education program in the Tompkins County Jail, as well as assessing the Cornell University Cooperative Extension-NYC Parenting A Second Time Around program.
"I'm grateful," Waller said, "to my dedicated Cornell Cooperative Extension partners, my service-oriented undergraduate and graduate students, and the excellent research, library and administrative staff who have made these projects possible."
Waller regularly engages with policymakers at the local, state and federal levels, helping to bring the voices of disadvantaged people into policy discussions. Her work has been disseminated through congressional briefings, court cases and federal guidance for states from the Office of Child Support Enforcement, and she has served on government, foundation and research panels charged with developing policy recommendations.
"The ability for us to help make connections between Maureen and the local community strengthens our relations in the community and makes for a strong researcher-practitioner partnership," said Anna Steinkraus, family and community development program coordinator at CCE of Tompkins County. "These partnerships are critical for both researchers and practitioners in making sure the work that both are doing is addressing current issues."
The Engaged Scholar Prize includes an award of $30,000 to expand and deepen community-engaged activities through support to essential participants, including community partners, the faculty member and Cornell undergraduate, graduate and professional students.
The prize is supported by a generous contribution from Cornell trustee emerita Ann S. Bowers '59.