Amanda Del Campo '25
College/School
College of Engineering
Einhorn Center Program
Pre-Orientation Service Trips, Team Leader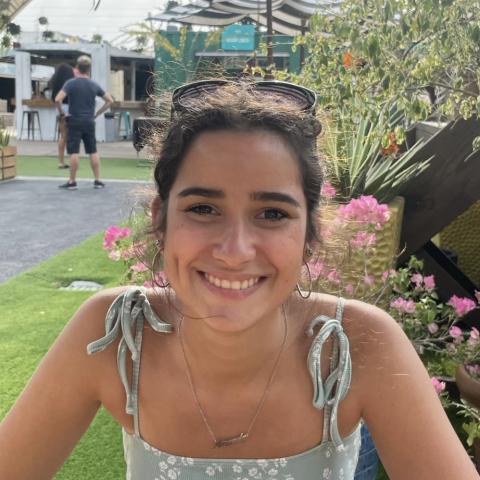 Einhorn Center Activities
Pre-Orientation Service Trips
Hometown: Miami, Florida
What is your favorite thing about POST? My favorite thing about POST was the bonds that I formed at the very beginning of my college experience. The environment made it very easy to form these bonds with the people around you.
Why did you choose to participate in POST? I want to participate in the POST program because I have always been inclined to participate in community service. In my personal experience, community service not only benefits people and communities in need but also helps the volunteer grow as a person through these acts of kindness and gratitude.
What is your favorite thing about Cornell? One of my favorite things about Cornell is the amount of resources and people around you that are willing to help you in any way that they can.
What other programs/activities are you involved with? I am the Vice President of the Cuban American Student Association and I am on the Engineers in Action project team.