Roger Figueroa
Assistant Professor, Division of Nutritional Sciences
College of Human Ecology
Einhorn Center Awards
Community-Engaged Practice & Innovation Award, 2023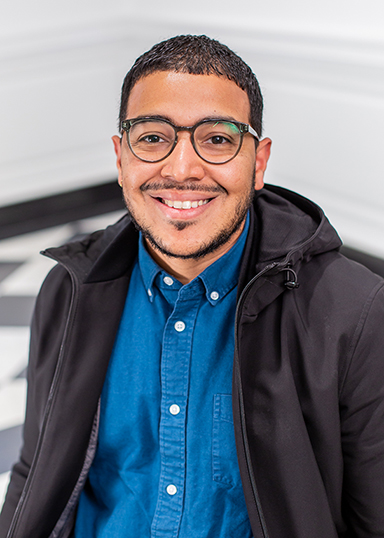 Einhorn Center Activities
Community-Engaged Practice & Innovation Award
Roger Figueroa was recognized for his research on health and nutrition among families and children in low-income communities, and his efforts to include students and future scholars in that work.
Figueroa is committed to deep engagement with community partners, including them in the process of defining (and redefining) what health means in their sociocultural contexts. He also works through the Cornell Cooperative Extension network — with support from the Einhorn Center — on a collaborative research project, Project FRIENDS (Food Research Initiative on the Experience of Nutrition Diversity and Security), to address nutritional security among low-income recipients of CCE nutrition programming.
Figueroa's partnerships extend from local community to global settings. In the project Community Needs Assessment on Facilitators and Inhibitors of Food Security in Puerto Rico, Figueroa employs a community-based participatory research approach to work with families in Toa Alta, Puerto Rico to build an intervention to improve access to, affordability of and consumption of healthy foods. By working with community partners, Figueroa reaches groups that are often overlooked by researchers and underserved by programs and interventions.
Through the FIG lab, Figueroa introduces students to his community-based, transdisciplinary, ecologically minded approaches to scholarship and trains the next generation of scholars to understand the meaning of equitable community partnerships and to connect their values to their research.