July 18, 2023
Serve in Place grants offer international experiences
By Kathy Hovis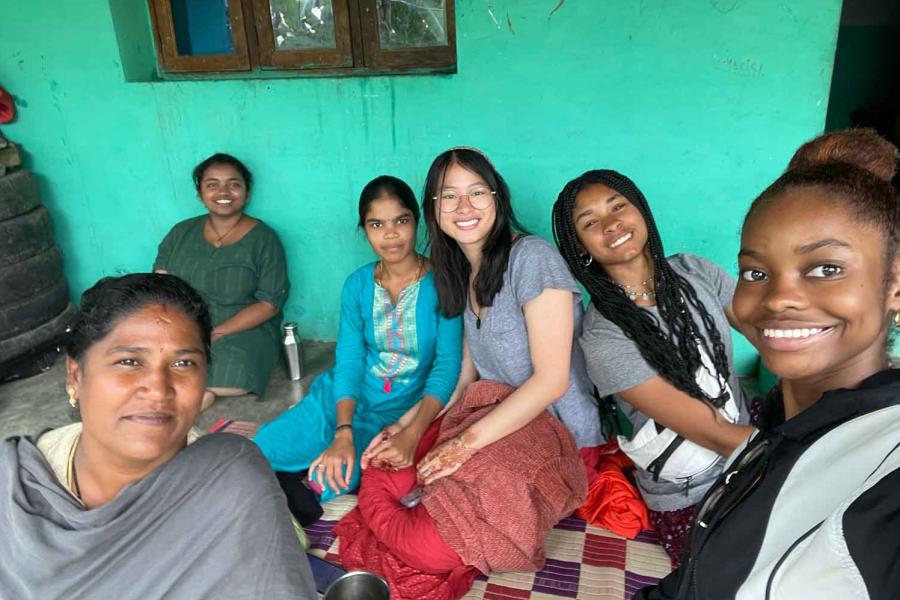 Denise Rose, right, worked with other Cornell students on a study of mental health in India.
On a typical day this summer, Denise Rose '25 visits with residents of indigenous communities in Kotagiri, India, talking about their mental health concerns and the resources available to them.
"I plan to pursue a master's of public health degree, so this hands-on experience and research is great preparation for future projects," said Rose, a biology and society major in the College of Arts & Sciences. "The opportunity to learn and help bridge the gap between biomedicine and traditional healing is interesting to me, especially given the ongoing debate within the communities about the effectiveness of traditional healing."
Rose received a Serve in Place Grant from the Einhorn Center for Community Engagement and is working with the Cornell-Keystone Nilgiris Field Learning Summer Program.
Read the full story on the College of Arts and Sciences website.