February 20, 2023
Student voting ambassadors boost civic engagement through Cornell Votes 
By Marian Caballo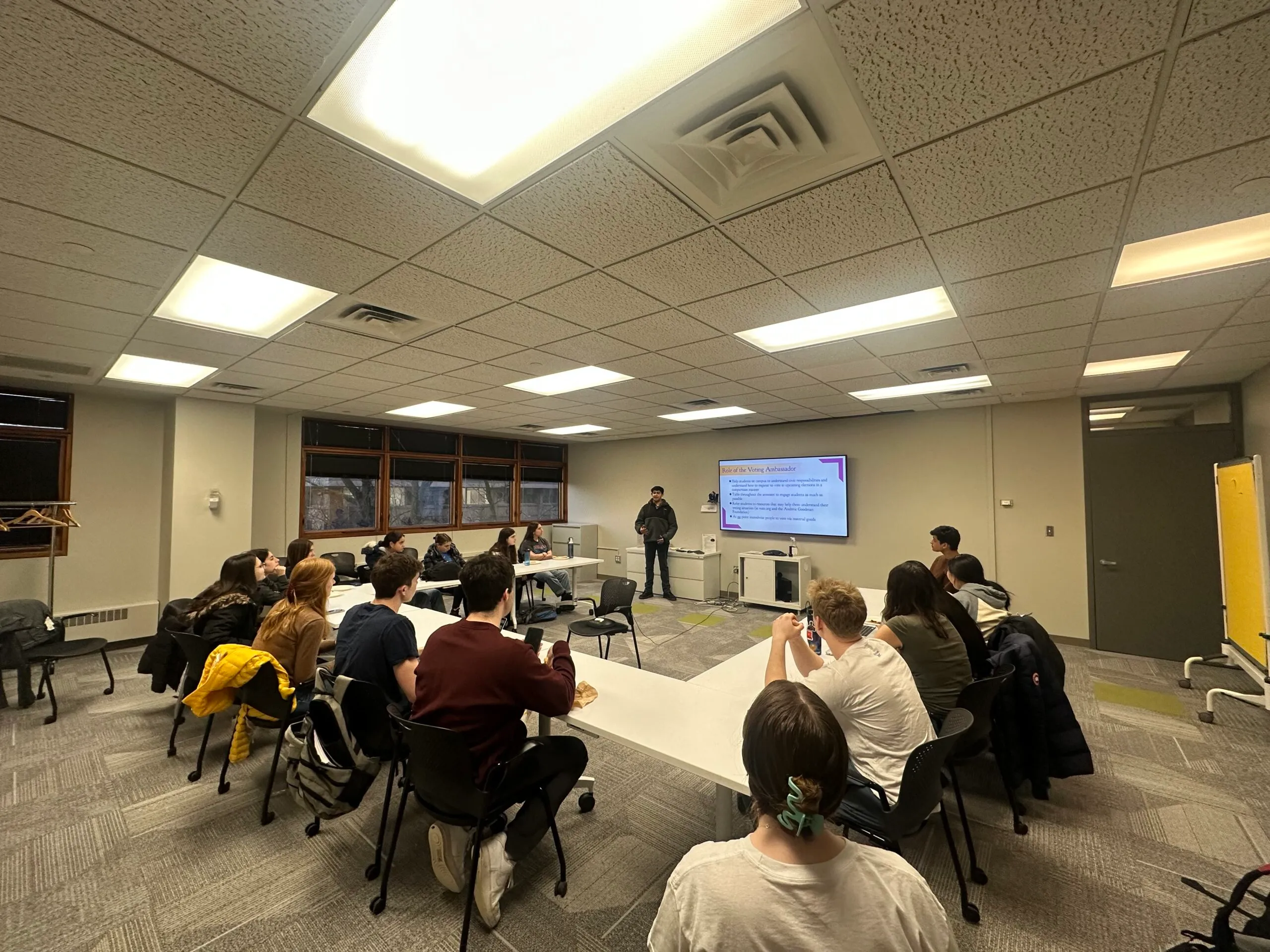 Cornell Votes, a nonpartisan student organization, launched a new voting ambassador program at the start of the semester, aiming to boost civic engagement through peer-to-peer outreach.
"It's a program to have students pick up a leadership role to understand themselves how to get more civically engaged, and to get other students to understand their civic responsibilities," said Rahul Verma '24, the organization's community engagement department chair.
Sponsored by the University, Cornell Votes was founded in 2020 to increase voter turnout among students on campus. The voting ambassador initiative builds upon existing programming within Cornell Votes, allowing students from inside and outside of the organization to participate in civic engagement activities.