May 11, 2023
Students donate handmade canoe to Haudenosaunee youth
By Alison Fromme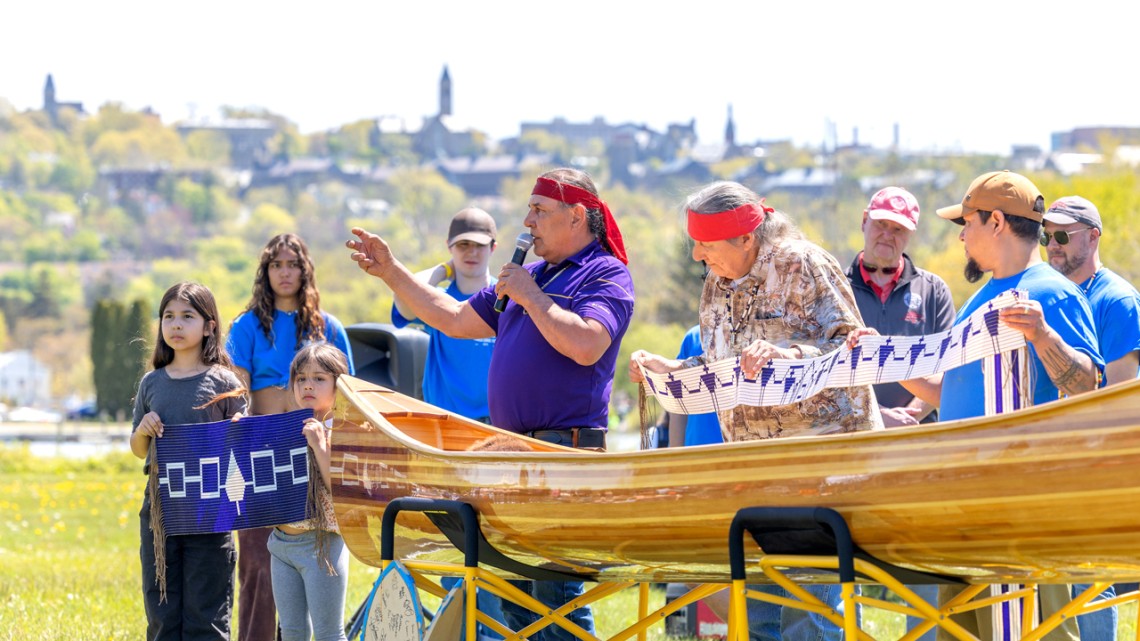 Jake Edwards gives introductory remarks during the canoe dedication ceremony at Cass Park.
On May 7, Cornell students presented a handmade canoe to Hickory Edwards, Onondaga Nation Turtle Clan member and founder of the Haudenosaunee Canoe Journey, a program that guides Indigenous youth through ancestral waterways in upstate New York. More than 500 people from Cornell, the greater Ithaca area and neighboring Indigenous communities gathered to witness the ceremony at the inaugural Canoe Fest in Ithaca's Cass Park.
The project was part of the Dyson School's community-engaged learning Grand Challenge curriculum. Amy Somchanhmavong, the Einhorn Center's associate director for global community-engaged learning programs, supported the class all semester.