June 5, 2023
Theatre collaboration sets stage for community engagement
By Emily Groff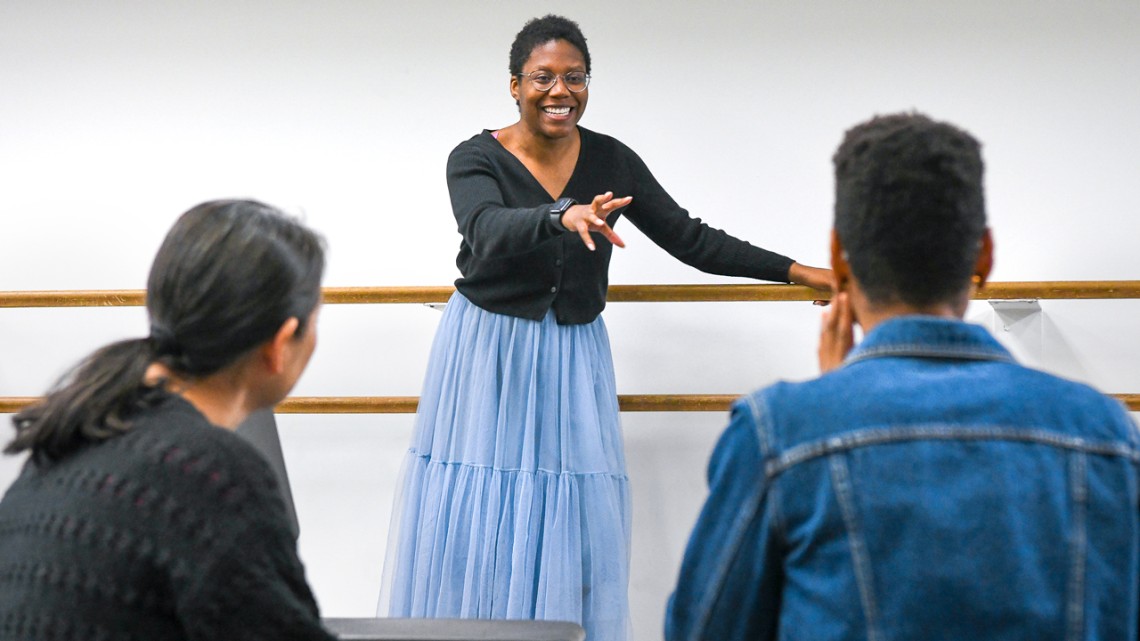 Carley Robinson '20 is directing the play "Fertile Grounds" for Ithaca's Civic Ensemble.
On June 2, the Ithaca theater organization Civic Ensemble will premiere "Fertile Grounds," a community-based play that invites the audience onto a fictional farming cooperative involving people of color to explore the relationship of grief, community and wellness.
The opening marks the continuation of the ensemble's longstanding collaboration with Cornell – and the professional directing debut of Carley Robinson '20, who began working with the ensemble as an undergraduate in the College of Human Ecology.
Read the full story, including the Einhorn Center's role in this university-community partnership, in the Cornell Chronicle.