February 16, 2022
Unbuild better: a Collegetown case study in deconstruction
By James Dean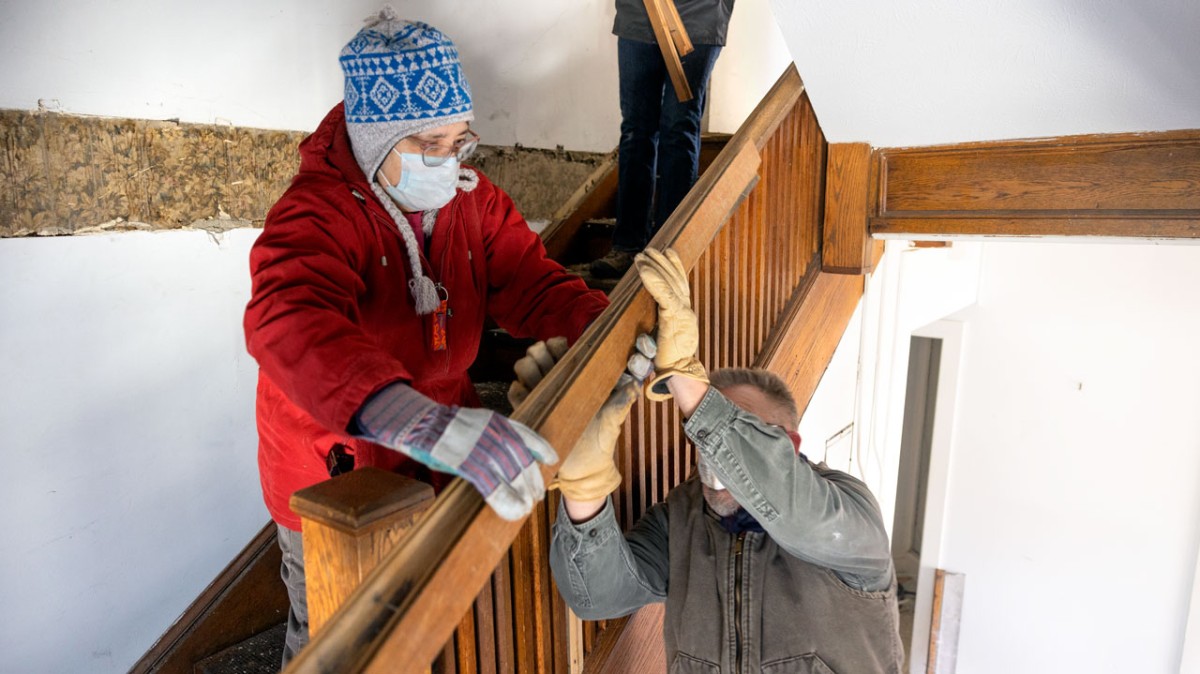 On a Collegetown corner last month, a Caterpillar excavator swiftly smashed an early 1900s home to pieces, then deposited piles of mangled wood, bricks and insulation into dumpsters headed for a landfill.
The home was one of 11 spanning more than a city block, all formerly serving as student apartments, that were making way for the Catherine Commons development. Nine others were slated to be demolished in similar fashion.
But two doors down at 206 College Ave., Felix Heisel, assistant professor of architecture in the College of Architecture, Art and Planning (AAP), watched in a yellow hard hat as an alternative process unfolded – deconstruction.
Over five days there, a crew of up to eight workers methodically carved the 4,500-square foot, 13-bedroom structure into sections from top to bottom. Panels of roof, walls and floor as large as 8 by 18 feet were then hauled to an Ithaca warehouse for the materials to be salvaged and eventually resold.