May 17, 2023
Boatmun '23 honored for campus-community leadership
By James Dean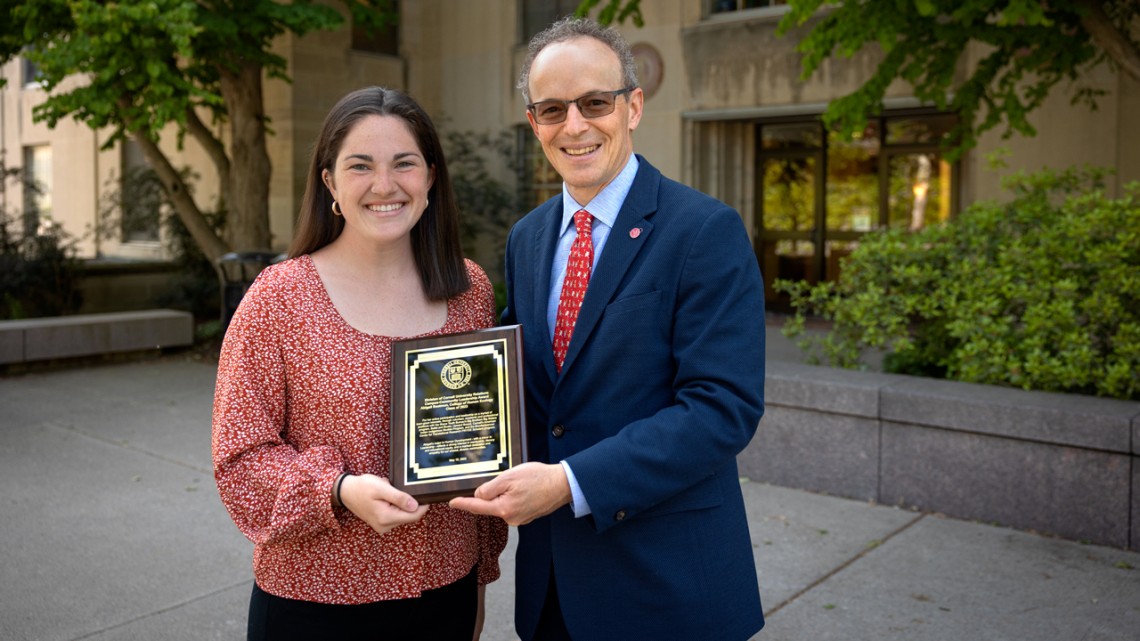 Abigail Boatmun '23 receives the 2023 Campus-Community Leadership Award from Joel Malina, vice president for university relations.
Abigail Boatmun '23 remembers participating in community service from her early childhood, tagging along with her parents in their hometown of Durant, Oklahoma. Growing up, she helped wash dishes at a soup kitchen each week, and sold baked goods to raise money for Relay for Life campaigns.
It was a commitment to service that Boatmun, a citizen of the Cherokee Nation of Oklahoma, continued to nurture and develop as an undergraduate in the College of Human Ecology.
"It's been a huge part of my life since I was 2 or 3 years old," she said. "I'm really thankful that I've had the chance to continue that passion at Cornell, and to learn with and from my community."