October 12, 2023
Field-based art class boosts green consciousness
By Blaine Friedlander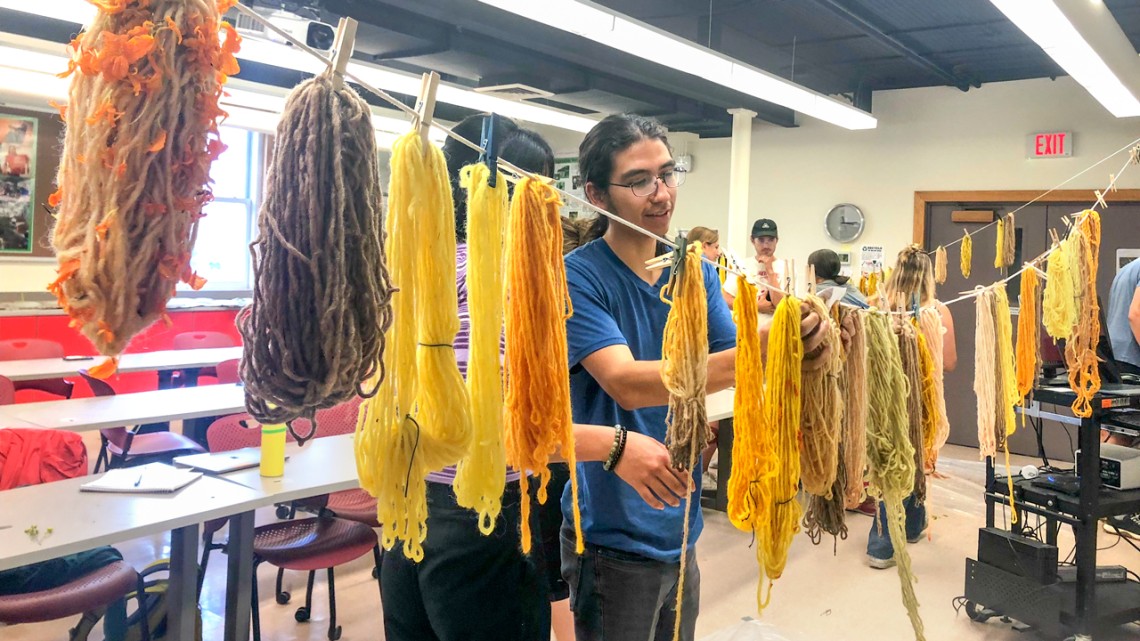 As part of the Earth Projects class, Sam Jurado '24 hangs naturally dyed yarn to dry.
For environmental science students, making art with natural objects brings ecology into focus.
Instead of meeting in a formal classroom, students taking Earth Projects are examining the natural world immersed in the landscape outdoors during multi-day field trips and crafting art based on their experiences.
"Through these trips, I'm perceiving and understanding the landscape," said Claire Hu '25, who created a poetic English and Chinese leitmotif burnt into a slice from a tree cut long ago.
Anna Davidson, a senior researcher and lecturer in Department of Natural Resources and the Environment in the College of Agriculture and Life Sciences (CALS), teaches the experiential field course, offered through CALS. She is an Einhorn Center for Community Engagement faculty fellow.