April 13, 2023
New faculty award celebrates community engagement across Cornell
By Ashlee McGandy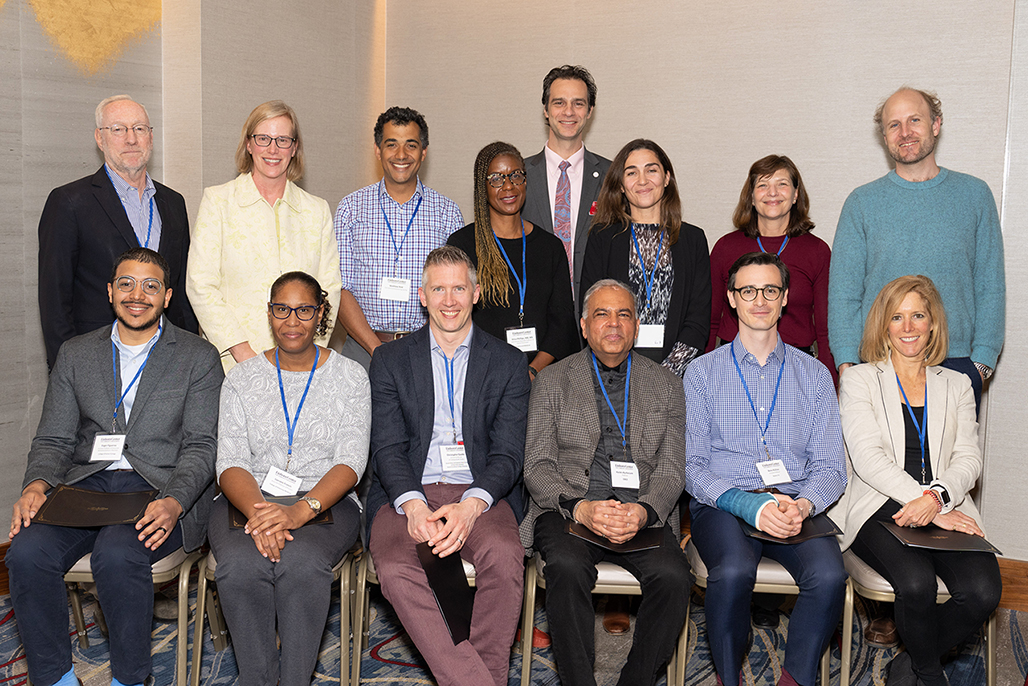 In recognition of outstanding work from across the university, the David M. Einhorn Center for Community Engagement has given Community-Engaged Practice and Innovation Awards to 13 faculty members, one from each college and school.
New this year, these awards celebrate faculty who have recently developed community-engaged learning, leadership or research activities that create curricular and co-curricular opportunities for students. The award was created to recognize novel approaches to community engagement in each college that haven't historically been honored.
"What excites me most about community-engaged learning is that it can happen in any discipline, with a wide variety of community partners," said Basil Safi, executive director of the Einhorn Center. "The winners of the inaugural Community-Engaged Practice and Innovation Awards truly demonstrate the breadth of community-engaged learning that distinguishes Cornell as a leader in the field."
Recipients of the 2022-23 awards:
College of Agriculture and Life Sciences: Karim-Aly Kassam, the International Professor of Environmental and Indigenous Studies, conducts climate-change research in partnership with Indigenous communities around the world. For 15 years, he has taught the community-engaged learning course, Ways of Knowing: Indigenous and Place-based Knowledge.
College of Architecture, Art and Planning: Maria Pendas, assistant professor, architecture, supports art and architecture students to conceive of public projects together with partner organizations in Queens and Ithaca.
College of Arts and Sciences: Sarah Kreps, the John L. Wetherill Professor, government, directs Cornell's Tech Policy Institute (TPI) in the Cornell Jeb E. Brooks School of Public Policy, a diverse community of faculty and students who conduct innovative and empirical research to study the effects of emerging technologies on the politics of defense, democracy and health, both nationally and globally. Kreps has a joint appointment in the Brooks School.
Cornell SC Johnson College of Business: Christopher Gaulke, lecturer, Nolan School of Hotel Administration, served on the Engaged College Advisory Committee for the SC Johnson College's work with the Einhorn Center. In this capacity, he has helped lower the barriers to community-engaged teaching and research adoption throughout the school.
Cornell Engineering: Matthew Reid, assistant professor, civil and environmental engineering, partners with the Ithaca Water Treatment Plant to understand and predict the dynamics of manganese – a potential public health hazard –  in the Ithaca Reservoir.
College of Human Ecology: Roger Figueroa, assistant professor, nutritional sciences, engages with community partners, including them in the process of defining what health means in their sociocultural contexts. Through the FIG lab, he introduces students to his community-based, transdisciplinary, ecologically minded approaches to scholarship.
ILR School: Matthew Saleh, senior research associate, Yang-Tan Institute on Employment and Disability, was recognized for his work on career pathways for youth with disabilities and barriers to employment, such as justice involvement.
Cornell Jeb E. Brooks School of Public Policy: Jamila Michener, associate professor, government,has led community-engaged learning courses and research projects on the criminalization of poverty, pathways to health equity and barriers to reentry for formerly incarcerated people. She also co-created Cornell's community-engaged Crime, Prisons, Education and Justice minor. Michener has a joint appointment in A&S.
Cornell Tech: Deborah Estrin, the Robert V. Tishman '37 Professor, computer science, is the founder of Cornell Tech's Public Interest Tech (PiTech) Initiative, which focuses on fostering the next generation of leaders and thinkers who will shape technology toward positive societal outcomes.
Cornell Ann S. Bowers College of Computing and Information Science: René Kizilcec, assistant professor, information science, is founding director of Cornell's Future of Learning Lab. He is part of an advisory group overseeing the creation of a community-engaged human rights minor at Cornell, and he embeds community-engaged research applications into his INFO 4800 course.
College of Veterinary Medicine: Lorraine Francis, associate professor of practice in the Master of Public Health program, leads two community-engaged learning core courses. In all her public health research projects, Francis is committed to supporting student development while addressing immediate and long-term partner needs.
Cornell Law School: Ian Kysel, assistant clinical professor, is a founder and director of the Migrant Rights Initiative and a founder of the Global Strategic Litigation Council for Refugee Rights. He also launched the Transnational Disputes Clinic, where students learn to use strategic litigation to influence the progressive development of the law.
Weill Cornell Medicine: Dr. Erica Phillips, internal medicine, has been a tireless advocate for community-engaged research over her entire career. Currently, Phillips continues to build community-based health education programs that bring needed resources and screening to Brooklyn and Queens neighborhoods incurring disproportionate burdens of disease.